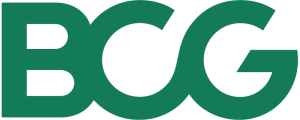 Handing in your bicycle
You can hand your bicycle in from 8:30-11:00. We will inspect the bicycle  with you and create a service plan specific for your bike. You will receive a personal service number, which must be presented upon pickup. 
Please be aware that you need to register below using your BCG email-address beforehand to be able to hand in your bike between 8.30-11.00.
What is included?
BCG has kindly provided free service, tyre change and replacement of broken inner tubes. If you need new tyres we have suitable ones from Schwalbe and Continental for sale in most sizes. Check with us on site and we will find a suitable pair for your bike! Our service-van carries the most common replacement parts if something on your bike is broken beyond what the full-service takes care of.
We will inspect your bike when you hand it in and give you a heads up if any other parts needs to be replacement and with the corresponding cost.
We take payment via Swish or Card.
Picking up your bicycle
When the bike is ready, we will give you a call and you can pick up the bike starting from 11:00. Remember to bring your personal service number, the number must be presented upon pickup.
Where can you find us?
You can find us in the garage where our service-van will be parked close to the bicycle-parking. 
Contact us
If you have any questions, don't hesitate to contact us!
Phone: 072-021 89 77
email: info@vaxlat.se
Starting: 8:30
Handing in your bicycle: 8:30-11:00
Om formuleret inte syns, kontrollera integritetsinställningarna i din webbläsare och tillåt docs.google.com
Fullservice check-up.
Inspection of tires.
Inspection and adjustment of steering bearings.
Inspection and adjustment of crank bearings.
Inspection and adjustment of hubs.
Inspection and adjustment of brakes.
Inspection and adjustment of gears.
Basic cleaning.
Lubrication and tightening of the chain.
Adjustment of tire pressure.
Replacement parts for sale
Tyres from Continental & Scwhalbe: 300-700 kr
Replacement of Shift/ Brake cables: 250-350 kr
Replacement of brake pads: 300-400 kr
Är du osäker på vad din cykel behöver, eller vill veta mer om hur besöket går till? Kontakta oss så hjälper vi dig personligen.
Kontakt
Telefon: 076-021 57 54
Epost: info@växlat.se